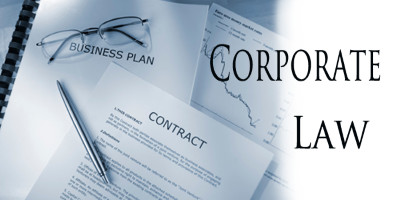 From contracts and Contract Law to Company Law and Corporate Laws, lawyers at Sankhla & Associates provide complete legal solutions, enabling us to stand with the best corporate law firms in Delhi, Goa and Mumbai. Our Commercial Law and Corporate Law teams also provide legal compliance services and work with new and established companies in the realm of Company and corporate law. From advising and handling the creation of companies, strategic formations, mergers, and acquisitions, advising on commercial transactions as well as drafting internal and external contracts and advising international companies and MNC's on a range of company-related affairs, our lawyers are well equipped to provide following services:
Advisory and legal services towards company creation

Advisory and providing litigation services within Indian corporate law system

Similar advisory and legal support for international firms and foreign investors for setting up or extending businesses on Indian shores

Myriad commercial transactions such as licensing, franchising, joint venture, agency arrangements, leasing, service agreements, royalty, collaboration agreements, technical knowledge, and related safety net or transfer

Assistance in obtaining basic and statutory permissions and regulatory sanctions for aiding in setting up new businesses – these include agencies such as Foreign Investment Promotion Board, Reserve Bank of India, Ministry of Industry, 

Ministry of Mines

, Company and corporate law Board, Department of Electricity, 

Ministry of Finance

 and clearances required for the hospitality industry, FSSAI support and so on.

Dissolution of partnerships, winding up petitions and similar rendition of accounts cases

Drafting of HR-related contracts and other external contracts with vendors, partners, agencies, and consultants

Besides, 

corporate advisory

 extends to enabling the client allowing him to make informed decisions in the realm of documentation, financial transactions, complex issues and corresponding risk mitigation along with necessary due diligence.

Handling matters pertaining to mergers and acquisitions of companies

We also have proven expertise in corporate areas, exchange control regulation, investment structuring, and 

corporate law compliance

.

The firm assisted and advised many Indian and foreign investors and entrepreneurs in joint ventures and collaborations as well as establishing commercial relationships/ contracts of diverse nature for franchisee distribution marketing network.
Our advisory services include:
Business advisory for MNCs and start-ups wishing to extend their presence in India

International firms headquartered out of the USA, involved in litigation and arbitration matters in India.

Due diligence based advisory to firms considering expanding in South East Asia and India

Guidance on Indian laws, work practices and rights of corporates and consumers IPRs related to India